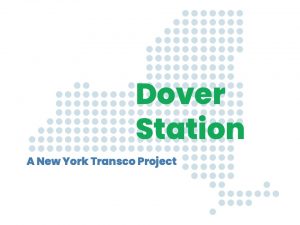 New York Transco is developing the Dover Station Project (Dover Station), a network upgrade electric substation.
————————————————————————————————————————————————–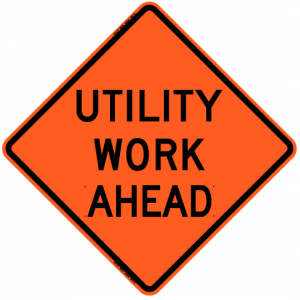 Construction Started – Monday, March 20, 2023, NY Transco's contractors began the cutting and felling of trees on the substation site at 2238 Rt. 22 Dover, NY.
Construction Mailings –
————————————————————————————————————————————————–
Purpose:
The New York power grid is evolving to deliver more clean energy resources. To support this, the transmission system is being upgraded and improved. The Dover Station is part of the efforts to improve the capacity, efficiency and resiliency of the New York electric grid as it transitions to clean energy.
Description:
Located at the corner of Routes 22 and 26 in the Town of Dover, NY, the Dover Station is a proposed new electric substation facility that will help control flows on the bulk power transmission system to more efficiently serve New York homes and businesses. The Dover Station will improve the existing site conditions (previously used as a junk yard and building materials storage site) with a fully fenced and landscaped five acre station facility. The facility will include two active transformers (phase angle regulators), a control unit, lightening masts and transmission poles. The Dover Station will be an unmanned and secure site that connects into the existing transmission system.
Benefits:
Increases local tax revenue.
Improves the existing site (formerly a junk yard and building materials storage site).
Advances New York's clean energy future.
New York Transco is a collaborative, locally-focused New York owner, operator and developer of bulk transmission assets.
Status:
October 1, 2021, New York Transco submitted an application to the Town of Dover Planning Board.
February 6, 2023, the Town of Dover Planning Board completed environmental reviews and approved the Dover Station Project. (NOTE: All documents are available by clicking HERE and selecting "New York Transco LLC Dover Electric Substation")
February 21, 2023, the Town of Dover Building Inspector issued an Erosion & Sediment Control Permit #2023-0110.
March 16, 2023, the New York Public Service Commission approved NY Transco's Section 68 (Case 23-E-0081) on the Project and granted a Certificate of Public Convenience and Necessity (CPCN).
March 20, 2023, NY Transco began construction at the Dover Station Site.
Timeline:
2021-2023 – Permitting
2023 – Construction
Early 2024 – Energized & In-Service
Questions
Call toll-free: 1-800-897-0179
Email: [email protected]